Epoch Solutions Group ("Epoch"), headquartered in Denver, CO, is a leading provider of technology enabled services for utilities. For the utility who needs to more efficiently manage their field workers and assets, EpochField is the leading mobile-first map-centric end-to-end solution for work order creation, communication, monitoring, and reporting in every situation from emergency response to proactive line surveys. Among the one-size-fits-all alternatives for fieldworker management, Epoch is unique in that it was developed specifically to meet the needs of utilities, is highly configurable, and is delivered with ongoing white-glove support and maintenance by a team with deep industry expertise.
SunTx invested in Epoch and provided a committed facility to support future growth.
SunTx is backing a talented team in an attractive niche market, providing capital to accelerate growth organically and through acquisitions.
Accelerate new on-premise and SaaS implementations through referrals from existing customers, increased awareness through marketing, and feature enhancements to meet the requirements for every utility.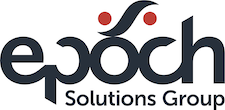 Sector Technology Enabled Services
Fund Fund III
InvestmentGrowth Capital
StatusActive
ContactJoseph Moore
We want to hear your story and discuss how we can partner with you. Please contact us to start the conversation.